Expanding choices. Building community.
The DD Council of Michigan is holding open meetings to get feedback on the new rules and guidelines that are going into effect in the 5 year transition plan.
This is a very important opportunity to express directly to the DD Council our dissatisfaction that the choice of adults with disabilities is not being respected. The new rules and guidelines are set up to de-fund programs such as AACORN Farm. Register by May 28.
Michigan Developmental Disabilities Council
Community Conversation
Thursday, June 11, 2015
9:30am - 2:00pm
Comfort Inn
622 Allegan St.
Plainwell, MI 49080
Lunch will be provided

30th Annual STAR Awards
Date: Wednesday, April 22, 2015
Time: 7:15-9:00am
7:15-8am Continental Breakfast Reception
8-9am Awards Ceremony
Location: Chenery Auditorium, 714 S Westnedge Ave, Kalamazoo
Cost: $10

A beloved Kalamazoo tradition in its 30th year, STAR Awards will inspire you and remind you of best in our wonderful community. Each April, during National Volunteer Week, more than 600 volunteers, nonprofit staff and community members come together to recognize STAR Award winners, hear their stories, and celebrate volunteering. Just as we did last year, we are rolling out the red carpet and holding the program at Chenery Auditorium.

Join us for an uplifting morning of stories from our 2015 STAR Award winners, a special performance, and a continental breakfast reception prior to the event. Whether you're a winner, a nominee, a nonprofit staffer or a community member, you'll walk away filled with pride in your community. We always do. We look forward to seeing you there!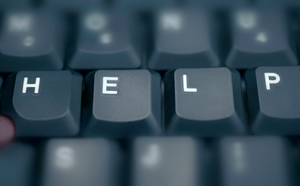 Concerned about Home Help dollars?
Catherine Pinto , the mother of a 22 year old son with autism who lives in the family home contacted Ryan Tisdale of MDCH. Catherine inquired how the proposed changes would affect adults whose family members receive financial support from Home Help. Here is his response received 10 a.m. on March 16th:
"Thank you for your comments Catherine. Are you working for a Home Help agency or do you deal directly with your county DHS office? If you deal directly with the county DHS office and don't work for an agency you are considered an individual Home Help provider in which case this policy has zero impact on you and nothing would change."
Ryan Tisdale
Michigan Dept of Community Health
 
Other parents and families concerned about Home Help dollars for their adult family members with
disability should immediately email Ryan Tisdale, his email is included in this downloadable document.