Expanding choices. Building community.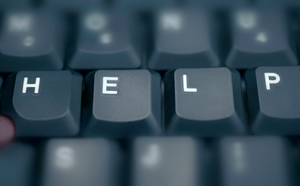 Concerned about Home Help dollars?
Catherine Pinto , the mother of a 22 year old son with autism who lives in the family home contacted Ryan Tisdale of MDCH. Catherine inquired how the proposed changes would affect adults whose family members receive financial support from Home Help. Here is his response received 10 a.m. on March 16th:
"Thank you for your comments Catherine. Are you working for a Home Help agency or do you deal directly with your county DHS office? If you deal directly with the county DHS office and don't work for an agency you are considered an individual Home Help provider in which case this policy has zero impact on you and nothing would change."
Ryan Tisdale
Michigan Dept of Community Health
 
Other parents and families concerned about Home Help dollars for their adult family members with
disability should immediately email Ryan Tisdale, his email is included in this downloadable document.

 
AACORN Farm is proud to be one of the 70 organizations standing up for Choice.
The CCC is a new alliance of organizations, businesses, and housing professionals that strive to meet the housing and employment demand for an array of life options for those with intellectual/developmental disabilities (I/DD). Please read the excerpt from their site below and then visit their website to learn how you can take action.
Several years ago, the Centers for Medicare & Medicaid Services (CMS) released a proposed regulation change that defined what settings people with disabilities could use for their Home & Community-Based Service (HCBS) waivers. The proposed policy restricted housing and employment options, and many responded wit the demand for less restrictive definitions of "home and community". CMS released the federal Final Regulations in January 2014 and has charged every state to create new state regulations for what settings HCBS waivers can be used.  For more information about these new regulations, see this important Policy Brief and FAQ.
In March 2014, CMS offered further guidance that included a document called, "Guidance on settings that have the effect of isolating individuals receiving  HCBS from the broader community." They shared examples of specific settings including: farmsteads, gated / secured "communities" for people with disabilities, residential schools, and multiple use campuses as "having the effect of isolating." Individuals who live or work in these types of intentional home and communities with their peers are now at risk of losing funding for their supports.
The final regulations were "outcome-oriented", but this guidance is misleading and not based on assessment of quality of life nor current research. In the midst of a dire lack of opportunities, state leaders must be informed that people with disabilities want increased options and decreased barriers to housing and employment choices! Please Take Action by following the steps below to share your story and tell state leaders that state regulations must be based on the experiences and feedback of individuals with disabilities, and not become more restrictive than federal regulations.