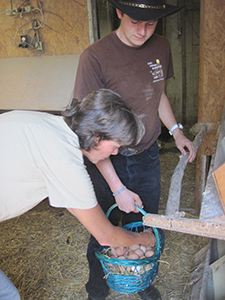 Why farming?
Individuals who live and work in an agricultural community perform daily tasks in horticulture and animal husbandry necessary to the operation of a farm. These tasks provide a routine, stable source of purposeful activity for each individual that can be understood as meaningful work with predictable outcomes. The rural atmosphere also helps reduce the stress and sensory anxiety that often are experienced by people with autism or developmental disabilities when they are around large groups of people and loud noises common in urban settings.
The therapeutic value of farming
The primary goal of our vocational program is to offer opportunity for personal growth and vocational skill building in an agricultural environment. The environment of the farm provides an atmosphere in which adults with autism or developmental disabilities are encouraged and supported as they learn new skills and expand their interests. Individual and group experiences are designed to improve confidence and foster pride in accomplishment. The unconditional acceptance of the farm animals gives participants a chance to interact without fear of rejection.
Engaging in routine tasks necessary to support the animal and plant life on the farm gives participants a sense of the importance of the circle of life. The farm work requires physical skill and encourages participants to engage in physical activity. The farm chores often require teamwork, in an environment where farmers can improve their social skills as they interact with other farmers, staff, volunteers and members of their community here in Southwest Michigan.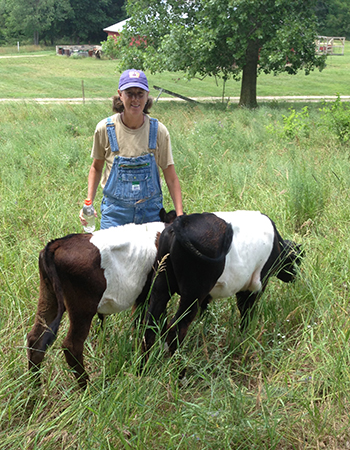 Vocational program
AACORN has developed and is currently providing a vocational skill-building program. Our program is located on S. 25th St. near the intersection of Romence Rd. and Sprinkle Rd. Metro Connect bus service to our location is available. 
Check out the video below. Building friendships and ineracting as peers is one goal of our program.