Building Updates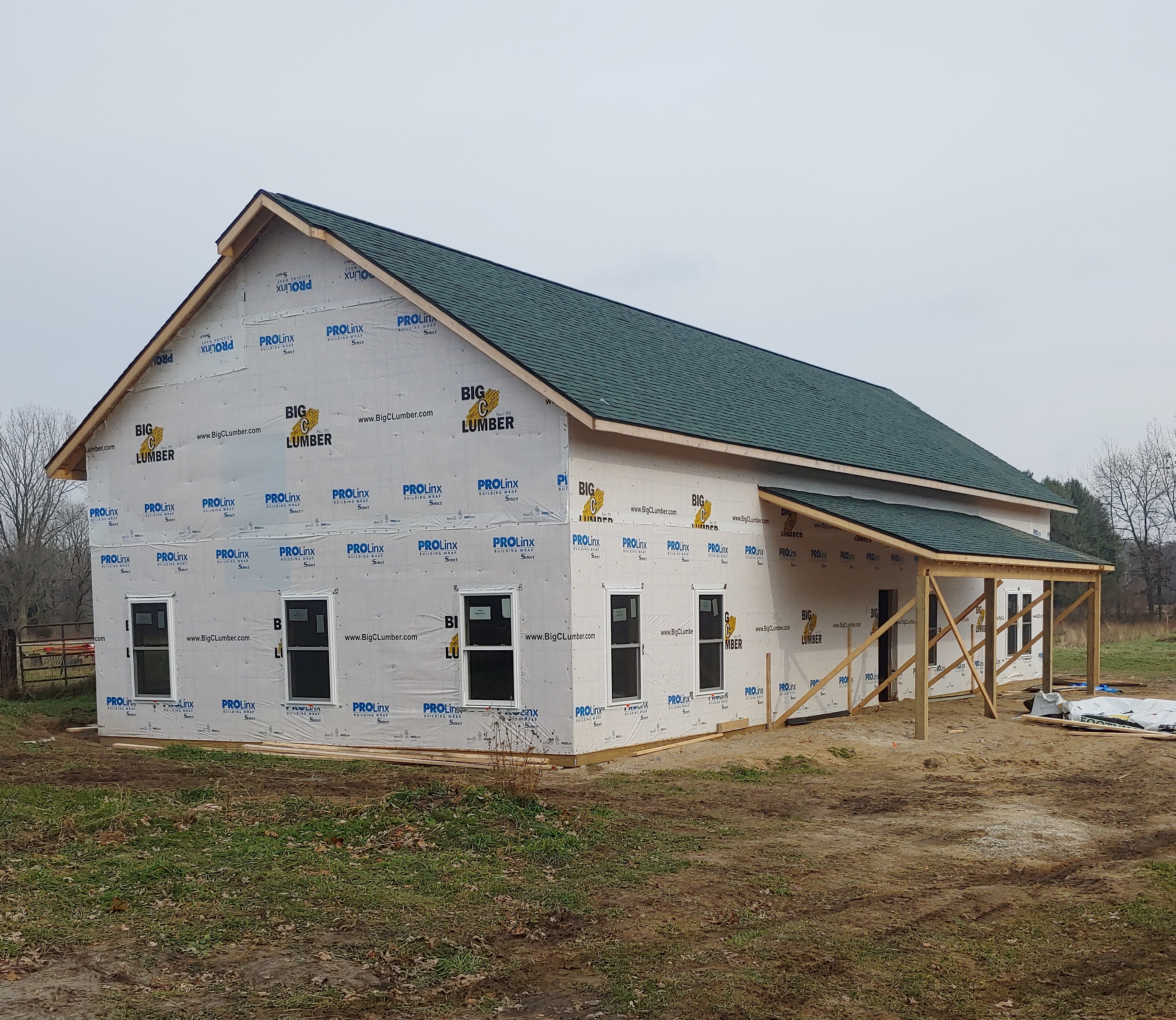 The new activities building roof has been shingled and the interior framed in. Next is electricity, plumbing, and drywall while sewer and well are added outdoors. We are glad this work can be done even in cold weather! We are looking forward to the heat being added so we can begin working on smaller things that volunteers can do.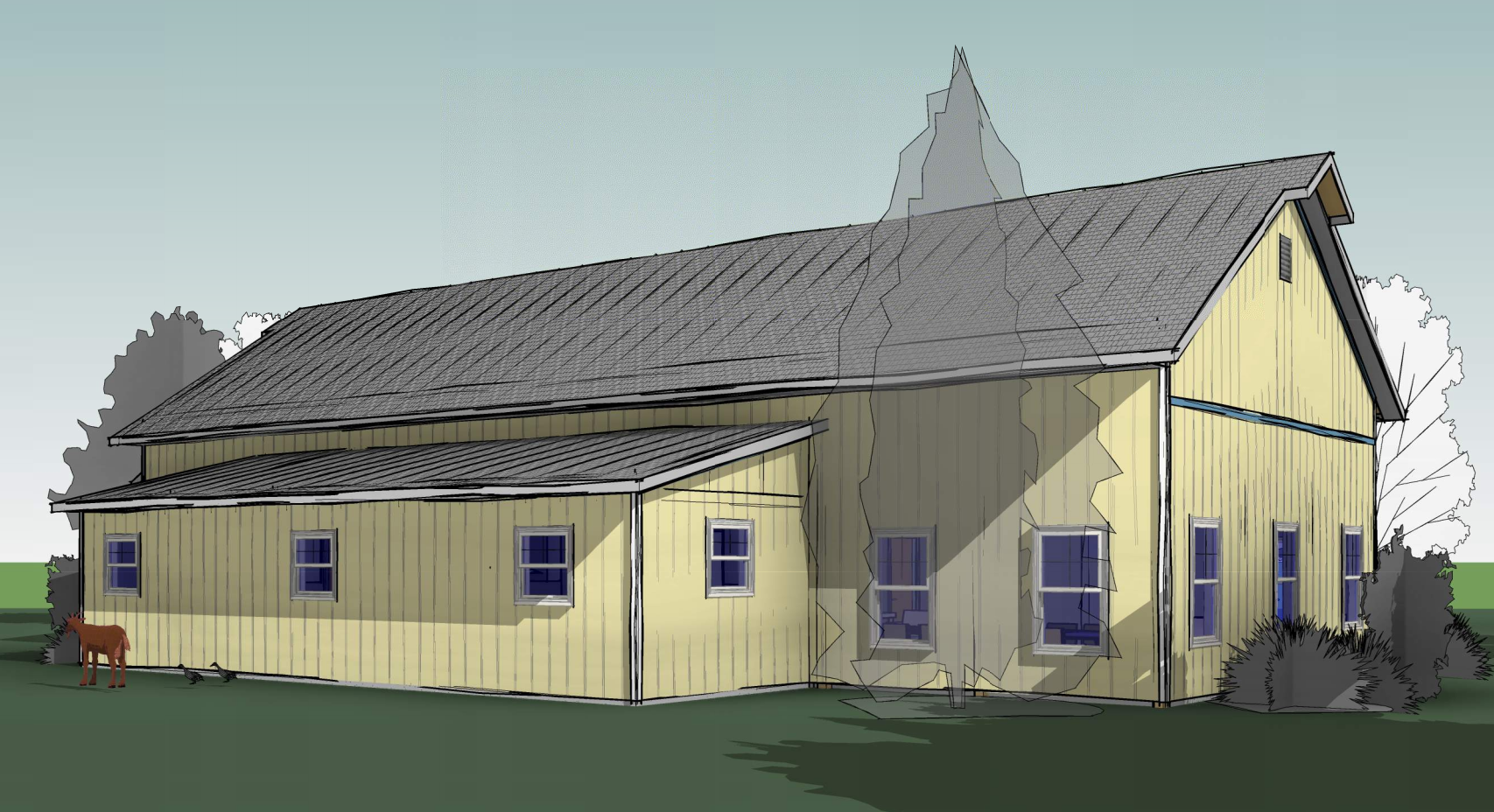 Construction of our new activities building (see drawing above) has begun on our new property in Kalamazoo County's Pavilion Township and we are ready to make it a great place for our participants to learn, interact and have fun. The property, on 34th Street, has several existing buildings that houses animals, poultry and gardens, but the new building will be the heart of the AACORN experience. It will include a full kitchen, office space, restrooms, and large multipurpose areas for the many indoor activities that take place at AACORN. It will also be a wonderful place for holding events that the community can take part in. Take a minute to watch our video to find out what this farm means to AACORN.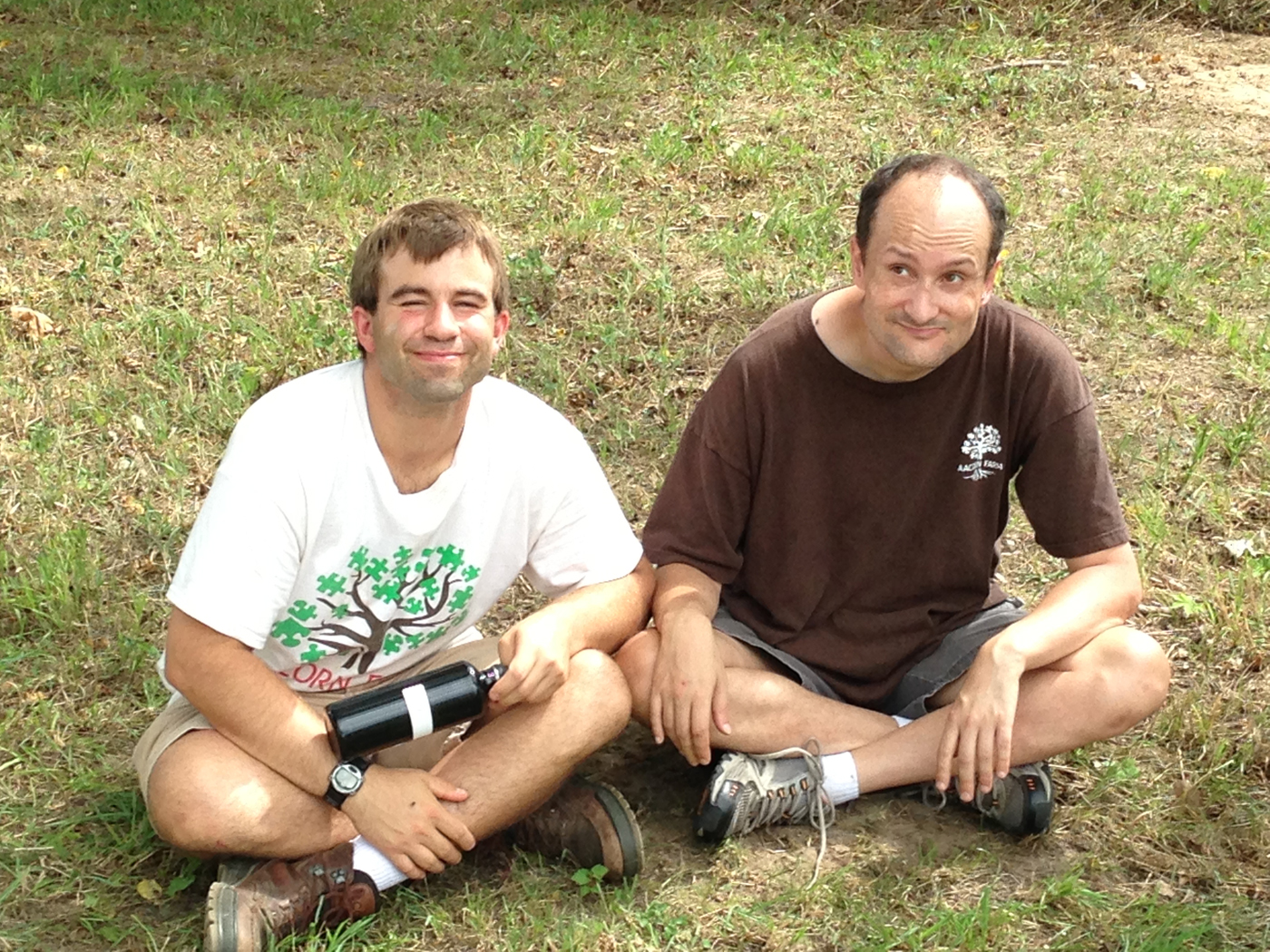 Building Community
We see young adults who have not had many social opportunities choosing to hang out together like other young adults enjoy doing. This helps to build community among our participants.
AACORN Wishlist!
Tractor
We have raised
$0.00
of our goal.
Front-Loader/Skid Steer
We have raised
$0.00
of our goal.
Commercial Kitchen
We have raised
$0.00
of our goal.
Stand Mixer
We have raised
$0.00
of our goal.
Get Updates
Please share this information with families searching for opportunities to enhance the lives of their loved ones with a developmental disability.