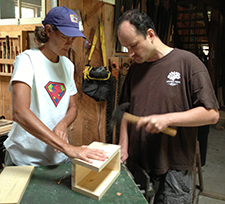 Volunteers are integral to our organization. You can contribute in many ways:
• Share expertise in gardening, animal care, arts and crafts, and recreational activities by working with indviduals in our vocational program.
• Participate in a planned group or individual activity such as movies, swimming, bike riding, hiking, games, or field trips to surrounding areas.
• Pair with a person to support a special interest, hobby, or recreation.
• Mentor an individual with autism expand his or her network of friends and social skills.
• Provide job coaching.
Please complete the form to sign up and AACORN will contact you as soon as possible. Click here.
Volunteer Opportunities Available